Description
If you're looking to cover a lot of ground, look no further than the Multiclip Pro 950 mulching lawnmower. Featuring two 48V 7.5Ah batteries (sold separately) working together and an ultra-powerful energy-saving 2.2kW brushless motor, this cordless lawnmower covers up to 1300sqm in 50 minutes on one charge. For optimum manoeuvrability, it is designed with an innovative ergonomic and adjustable X-shape handlebar. And with a sturdy front and highly resistant aluminium wheel caps, it's protected from impacts.For a quick cut, the Multiclip Pro 950 spans more of your lawn, with an expansive 48cm cutting width. An easy-to-use keypad featuring an eco mode and six different speeds will get you up-and-running instantly. And you can choose between five different cutting heights to suit the lawn and season. Then, when you're finished, the sturdy handle helps you carry your mower around.Built today for tomorrow, this model comes with a minimum 2-year Warranty.Delivery Information: This product is available for standard delivery or you may wish to choose from our premium White Glove delivery service. This service will involve your local authorised STIGA dealer preparing the product with a thorough pre-delivery inspection and delivering it ready to use at a time convenient to you. They will also demonstrate its safety features and how to use it.Please allow up to 7 working days if you choose our White Glove delivery option, however, if your local dealer has the product in stock then delivery would normally be much sooner. This premium delivery service is available free of charge with this product.
---
Technology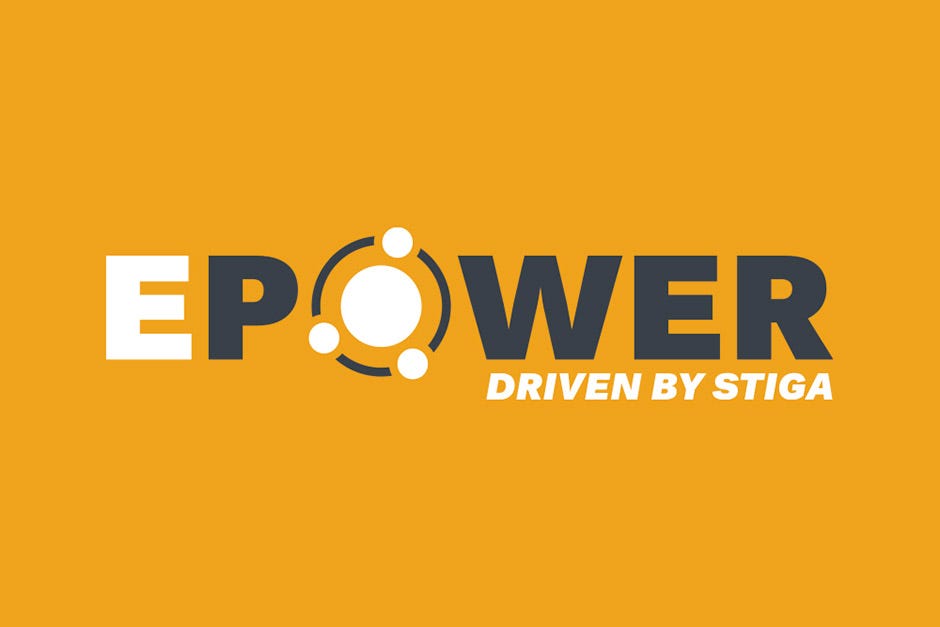 STIGA E-Power
Smart, safety tested and synched with STIGA products, E-Power is the next generation in battery power. Each battery is individually developed to fit its product. It even 'talks' to the tool it powers, saving diagnostics data to maintain peak performance.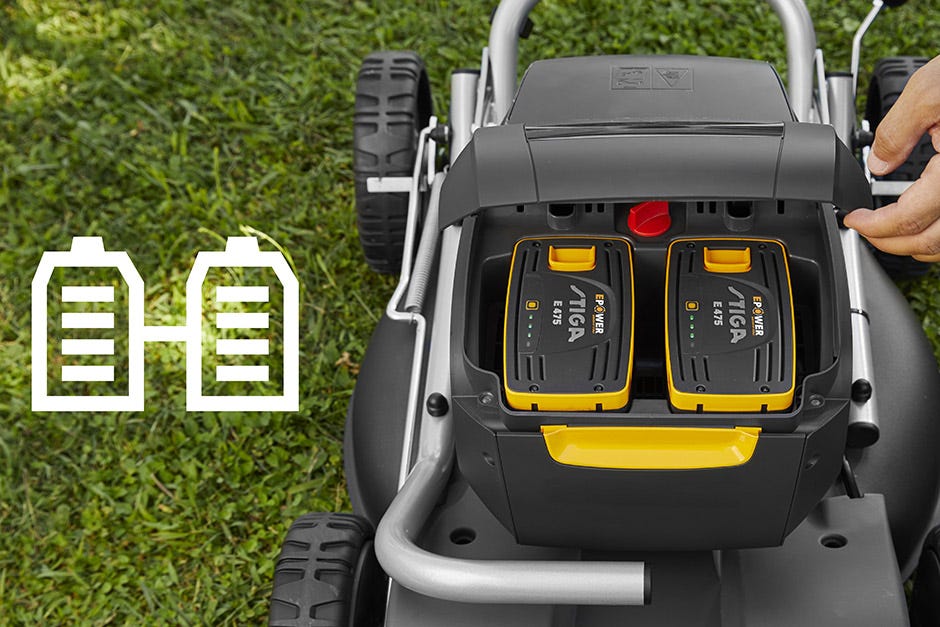 Boosting pair
Serious power for serious coverage: up to 1300sqm on just one charge. Two of these 7.5Ah batteries work together as a boosting pair. Recommended for STIGA's 900 Series cordless lawnmowers, they give optimum cutting performance and runtime.
Multiclip blade
Nourish your lawn, while saving time and money. STIGA Multiclip blades are specially designed for mulching. This technique finely shreds and spreads grass cuttings back onto the ground as you mow – an ideal way to reuse them as a natural fertiliser.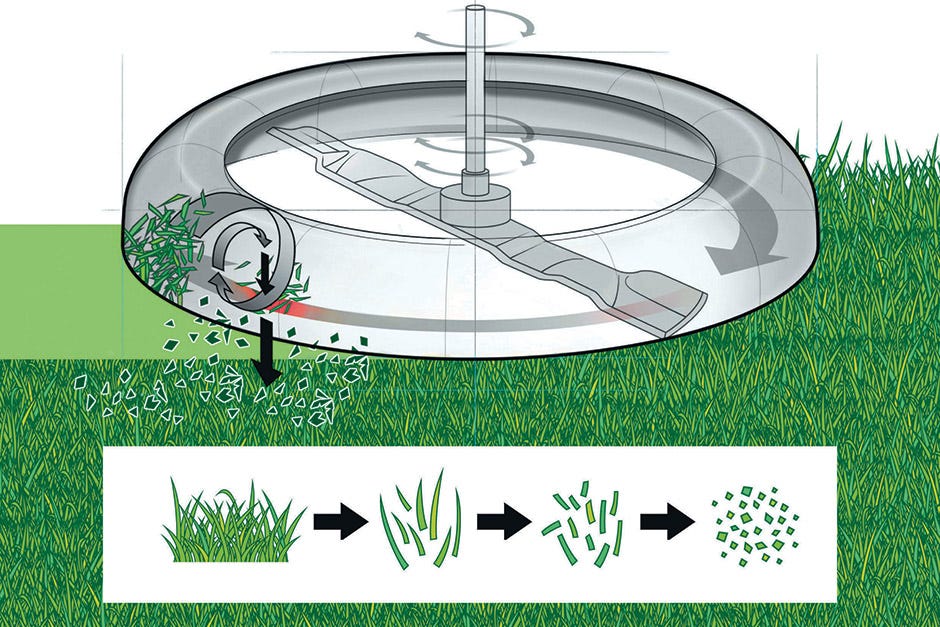 Why mulching?
Mulching spreads finely chopped grass over your lawn that decomposes returning valuable nutrients into the soil -think of it as a natural, invisible eco-fertilizer that protects against drought. Mulching your lawn is also much quicker – eliminating the need to stop multiple times to empty the grass collector, typically saving 30% of your time. All-round 'win-win'.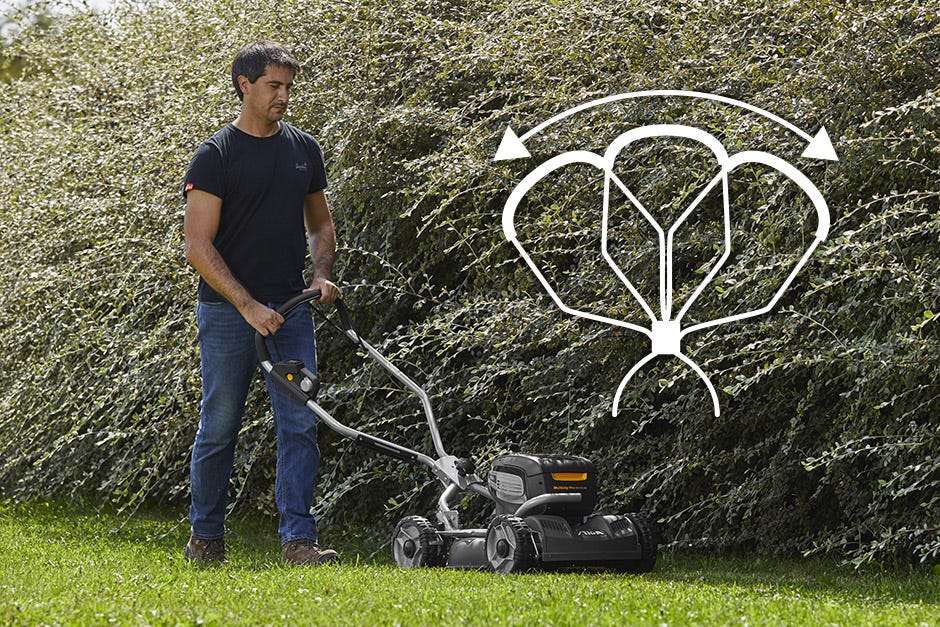 X-shape handlebar
Get into the tightest corners, under bushes and right up to walls. This fully adjustable X-shaped handle makes manoeuvring STIGA Multiclip battery-powered and petrol lawnmowers even easier – and more comfortable thanks to the anti-vibration feature.