Description
XZ3 122 122cm / 48″
The XZ3 122 has the manoeuvrability of a Zero-Turn rider, maximum operator visibility and the accuracy of a front mount deck and is fitted with a premium, professional grade Kawasaki V-Twin engine. Offering excellent power and performance, exceptionally smooth and quiet operation and reliability for a longer life and designed for professional gardeners and landowners. The Cub Cadet XZ3 122 has a heavy-duty, fabricated 48″ deck with the versatility to mow around fences and trees and the front visibility maximises mowing accuracy in corners and under low obstacles. The all-wheel directional zero-turn manoeuvrability and a low centre of gravity and wide wheelbase allow the machine to glide over uneven ground and still cut a completely straight line across hills and slopes. The innovative Synchro Steer technology steering wheel controls both the large pneumatic front wheels and the independently controlled back wheels for improved control, stability and better results. Tough terrain and steep hills are no problem with this added traction and control. The adjustable steering column and seat will fit all operators and the intuitive steering wheel makes the machine easier to use. The adjustable high-back seat complete with arm rests provides superior support and comfort.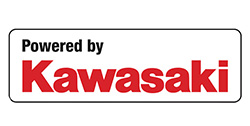 ---
CLEAN CUT
The floating deck follows ground contours for superior cutting and a smoother and more uniform look.
Every centimetre of the XZ3's heavy gauge, welded steel cutting deck has been engineered to make sure you get unsurpassed airflow, blade overlap and quality of cut. Every time.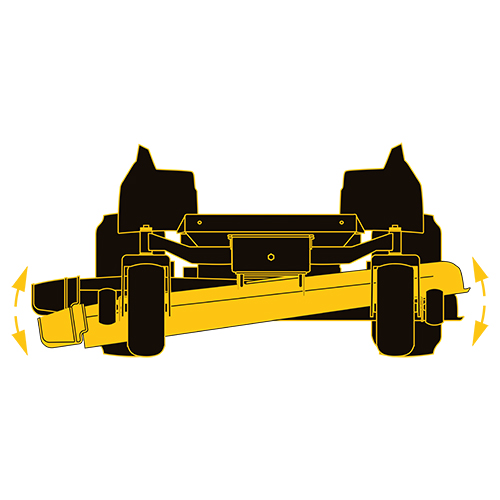 SYNCHRO STEER® TECHNOLOGY
Our unique Zero-Turn riders with a traditional steering wheel provide you with the mazing manoeuvrability of a conventional Zero-Turn but with full control of the front wheels.
Steering and drive are perfectly synchronised to ensure the exact speed and rotating direction of each rear wheel, whatever the position of the front wheels.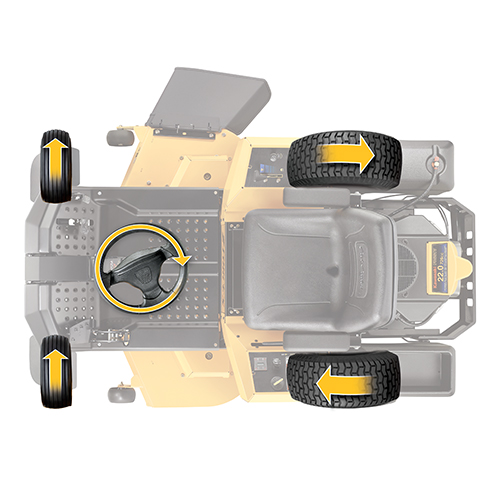 ADJUSTABLE STEERING COLUMN
The XZ3 is equipped with an adjustable steering column ensuring you can find the perfect position to suit your height so you have a comfortable seating position whilst you're mowing.
PNEUMATIC CASTER WHEELS
Controllable pneumatic front caster wheels which support the zero-turn of your XZ3.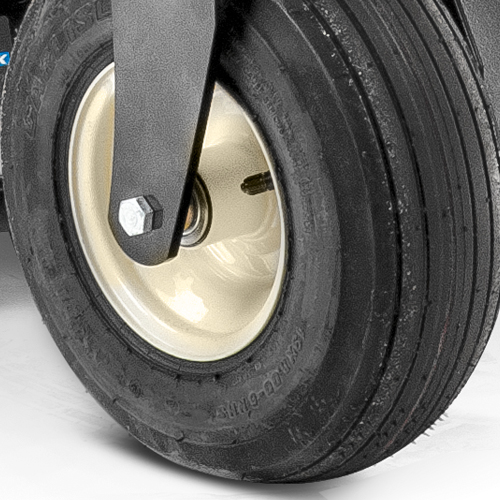 STEERING WHEEL
A soft grip steering wheel for enhanced control of your zero-turn, however tough the conditions.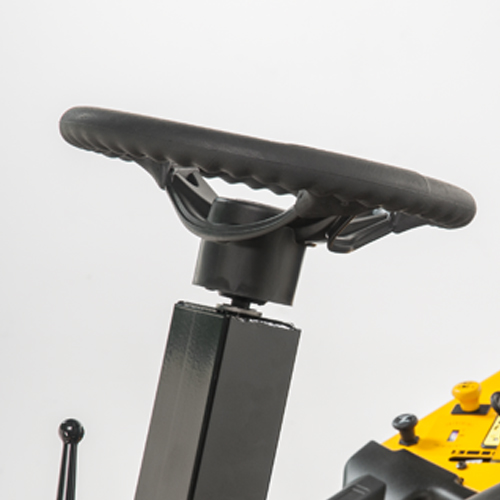 COMFORTABLE SEAT WITH ARMRESTS
An adjustable high-back seat with armrests makes hard work far more comfortable.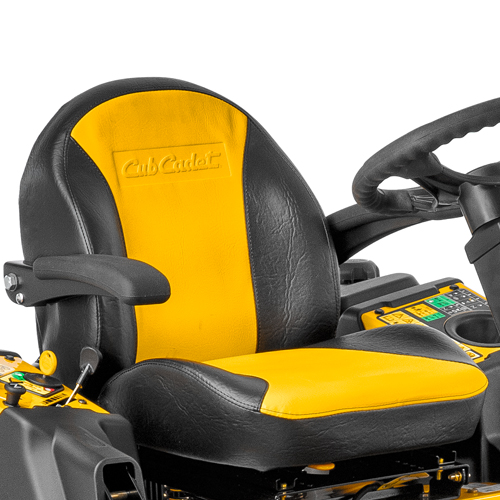 ROUNDED MOWING DECK SENSING ROLLERS
Help to prevent damage to your turf when cornering tight bends.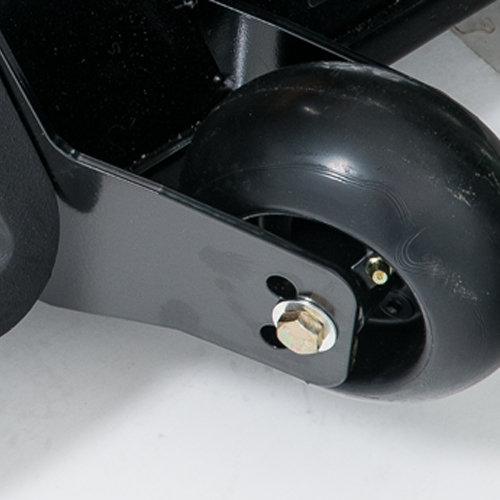 LARGE SIDE EJECTION DEFLECTOR
Large side-ejection deflector helps spread the cuttings over a larger area.