Description
XZ2 117i 117cm / 46
The XZ2 117i delivers true Zero-Turn manoeuvrability, with steering wheel control over all four wheels providing unmatched stability on steep and diverse terrain – and anywhere else you want to cut. The new Cub Cadet EFI engine uses up to 25% less fuel versus standard carbureted engines. It has no carburettor and requires fewer oil changes. Therefore decreasing the time and money spent on maintenance. The dedicated dual hydrostatic rear-wheel transmission delivers effortless Zero-Turn control, synchronised with the steering through patented Syncro-Steer® technology to help reduce turf damage. The advanced cutting system with optimal airflow, blade overlap and floating deck delivers a consistent, flawless, high-quality cut and an enviable lawn.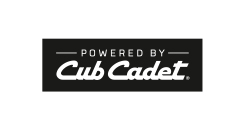 ---
DUAL HYDROSTATIC TRANSMISSION
The dual hydrostatic transmission provides you with optimal manoeuvrability.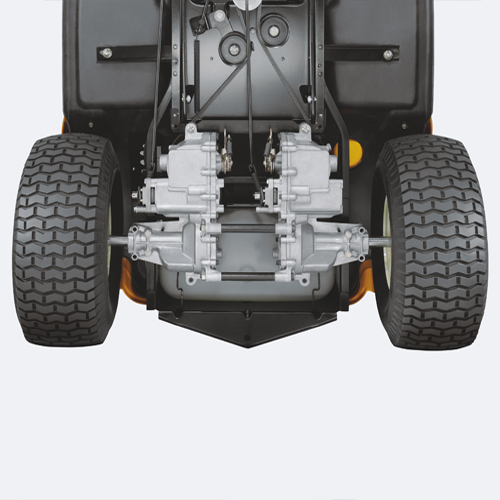 COMFORTABLE SEAT
The seat and backrest upholstery is specially designed for comfortable, fatigue-free working, even for extended periods.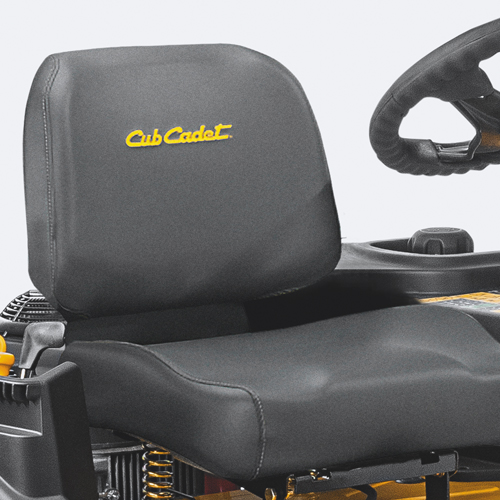 ELECTRIC START BUTTON
A convenient and reliable way to start your engine of the XZ2 107i and XZ2 117i.
ADJUSTABLE STEERING COLUMN
All XZ2 are equipped with a quick adjustable steering column to perfectly suite your height and needs.
CUB CADET V-TWIN EFI ENGINE
For the first time, the XZ2 107i and XZ2 117i models feature an engine we manufactured in house.
The two cylinder drive comes with exceptional performance and efficiency saving you fuel and money and keeping maintenance costs low.